Kjaer: Ibrahimovic is very arrogant
​During Manchester United's Europa League loss to Fenerbahce, Zlatan Ibrahimovic and Simon Kjaer clashed leading to the defender labelling the Swede as arrogant.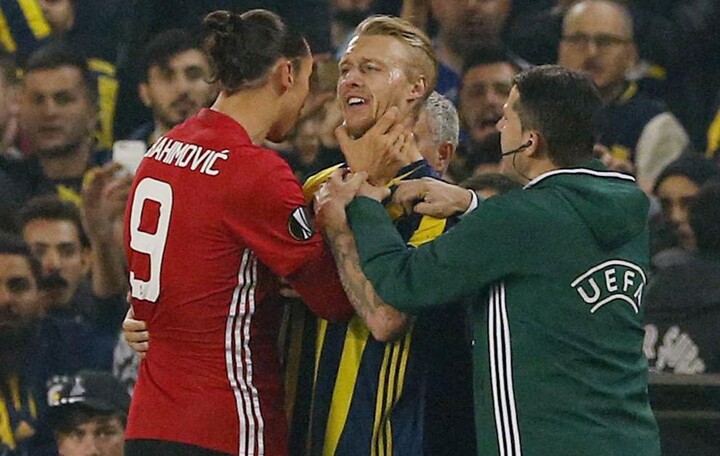 In truth it wasn't one of the centre-forwards best games, Ibra resorting to grabbing Kjaer around the neck at one point, and it appears that the Fenerbahce man has won the off-field battle too.
"I wasn't surprised at what he did," the Danish defender said after the match.
"It's a football game and Zlatan didn't take me too seriously. I didn't get to hear what he told me but I know I was not happy. He is the typical chest-puffing kind of player and very arrogant on the field" said Kjaer.
57 total views, 1 views today